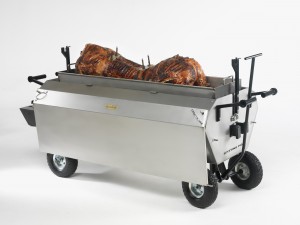 Invest in the ultimate accessory for your pig roast machine, our essential hog roast kit. It can hold and cook a huge amount of meat to feed big crowds of guests whatever the occasion. In total it can hold a 70kg hog and 4 x 20kg worth of separate pork joints. You can feed over 300 people with ease! The hog roast kit is essentially a large roasting kit that is placed in the upper level cooking area used to slow cook pork or any other meat you fancy, such as lamb, beef or chicken.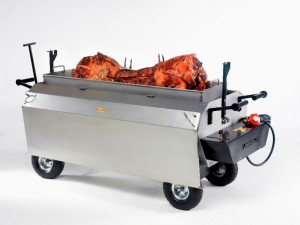 Our hog roast kit was designed to be really easy to use even for those who are new to hog roasting. It makes use of two thermostatically controlled burners that run the length of the machine and can be viewing in action using the handy viewing window, where your guests may also wish to take a peek. With the ability to control the temperature of your pig roast machine as you require, it's never been easier to get your meat just right.
If you want to find out more about our hog roast kit, or any other of our accessories, just give us a call today.