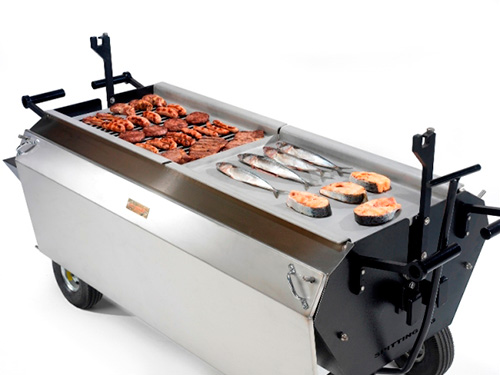 We are proud to present our most exciting addition to our pig roast machine collection, our BBQ set. An easy to use barbeque plate that fits in the upper level cooking area of our Platinum hog roasters. All you need to do is remove the doors usually used for cooking and hang them at either end of the roaster to allow maximum BBQ surface area. This bestselling add-on is ideal for outdoor events where you wish to recreate that laidback summer vibe, preparing favourites like sausages, steaks, kebabs and burgers. There's nothing quite like that chargrilled flavour.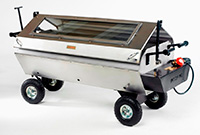 With access to the Platinum's lower level cooking area, you can keep additional food products warm below. Perfect for storing ready cooked jacket potatoes or vegetable side dishes. The BBQ grill works using two thermostat controlled burners, so you can maintain an even temperature throughout the cooking process. There's no need for typically burnt or undercooked barbeque fare. Provide professional and tasty results every time.
Interested to find out more? Give us a call to discuss our BBQ set and any of our other hog roasting accessories today. Our team of catering experts are on hand to help. We also invite you to take a closer look in our showroom.